Ten games businesses that are blessed
Last week, I wrote a post entitled Ten games businesses that are doomed.
I got a lot of feedback, much of the "you're very brave" variety. I had to defend my reasons for posting, and I was challenged to write about 10 games businesses that excite me.
So here goes. My ten games companies that are blessed.
This is my list of companies that are doing interesting things. I expect them to be successful, or important, or I am simply applauding them for trying. Investors, gamers and pundits should be watching them.
My ten companies have a distinctly European flavour: I'm British, and Europe is what I know. If you know companies you think I should be watching from North America, Asia or anywhere, do let me know.
Like the previous list, the numbering is for convenience only. They are not ranked in order.
1. Mind Candy
Making a mass-market MMO that appeals to kids is tough. There is a lot of competition from the likes of Club Penguin and Free Realms, not to mention games on DS and traditional toys.
Mind Candy has taken this market head-on, and taken it by storm. After a rocky start (not least investing heavily in an alternate reality game, Perplex City, which didn't set the world on fire) CEO Michael Acton Smith pivoted the business to focus on the kids market by launching Moshi Monsters.
A year ago, I blogged that Moshi Monsters had hit a tipping point and reached six million users.
The good news for Michael and his crew is that the success has continued. As the chart below shows, Moshi Monsters is rapidly heading towards 30 million registered users. (Yes, I know registered users are not a great metric, but currently it's all I've got)
Mind Candy views the Moshi Monsters website and subgames as the heart of the brand. But it is branching out to offer its biggest fans other ways of interacting with Moshi: books, trading cards, Moshi Bandz, an iPhone app, gift pack, a magazine, toys. These are all out already or imminent.
Mind Candy is backed by Index Ventures (who were also in Playfish) and is going from strength to strength.
If anyone (including me) bemoans the death of the British games publisher, just point to Mind Candy and say "There is a great British success story."
This one will fly, and fly.
2. Kinect
Microsoft and Sony have a problem. Nintendo tore up their playbook.
The playbook for competing in the console manufacturing space was clear:
Launch a console
Hope you get dominant market share
If you don't, launch a new console that is more powerful than your competitor to kickstart a new console cycle.
It worked very well until someone at Nintendo read Blue Ocean Strategy
. While Microsoft and Sony fought in the bloody, shark-infested waters of high-spec consoles, Nintendo sailed in search of clear water.
They found it with the Wii, a low-spec, low-cost, profitable hardware console. As Nintendo President Satoru Iwata said:
"I could give you our technical specs, as I know you'd like that, but I won't for a simple reason: they don't really matter. The time when horsepower alone made all the difference is over"
Over seventy-five million units later, it looks as if Iwata-san was right.
That left Microsoft and Sony scratching their heads. How do you compete with a platform which is less advanced than their existing offerings? The playbook says launch a new platform, but consumers clearly don't want more power – at least not in enough numbers to justify the investment.
So they decided to bring the red ocean to Nintendo.
Sony, perhaps fitting for an organisation filled with engineers, decided that it would make a Wii-mote, but better.
I think this will struggle. Making the PS3 more like a Wii might, possibly, stop a PS3 owner from buying a Wii. But that's not the point – the real challenge now is to persuade Wii owners to buy PS3s.
Which is why I think Microsoft's approach is better. Kinect may be ambitious. Kinect may require that you tidy your large living room before you play it. Kinect may be a hands-free innovation that arrived four years after Nintendo's innovation.
But it is an innovation. It allows different ways of playing a game. It is, I think, squarely aimed at a younger market.
And every so often, my formal analysis gives way to gut instinct. I watched the Kinectimals
video below, and I wanted to buy it for my son. (He's only two, so he's too young. But it won't be long.)
Nothing has made me want a Move. Kinectimals has made me want a Kinect.
Which is why it's on this list.
3. Applifier
What is the biggest problem facing independent developers trying to break into Facebook gaming?
Traffic.
For the past two years, Facebook has been consistently shutting down the viral channels, trying to shift companies efforts from viral marketing to spending cash on Facebook ads. The existing large players – Zynga, Playfish, Playdom, 6 Waves et al. – can cross-promote between their games. But where does that leave independent startups trying to break onto the platform.
Enter Applifier.
Founded by serial entrepreneur Jussi Laakkonen, Applifier brings the cross-promotional strength of a Zynga to the independent developer.
Applifier currently boasts 100 games, reaching 55 million monthly players. It operates a walled garden policy at the moment, because, as Jussi puts it:
"A core goal of Applifier is to ensure that the games found on the cross promo bar are of high quality and that the user experience is consistent. For these reasons we are keeping the network invite-only for the time being. We are always looking at ways to expand the network because a great selection of games makes it more appealing for the players, so I want to encourage independent social game developers who have quality games that are growing to get in touch with us!"
The revenue model for Applifier is still not clear, and I don't care. Applifier fills a clear market need; developers I know who have worked with it have been very positive; and Jussi has the right entrepreneurial spirit.
Applifier is definitely one to watch.
4. Zenimax
Regular readers might be spitting their coffee out right about now.
"A traditional publisher?" "One that releases games 'when they're ready'?" "A small publisher in the era of blockbusters?"
Yep. Zenimax is all of those things, and I still think it is going to do very well.
This has required a certain amount of mind-changing on my part. I have been very focused on the new type of games – social, persistent, free-to-play – and was convinced that AAA development was in real trouble. I have now refined that view.
AAA development will survive. There will just be fewer players, making bigger titles, with more larger budgets and wider audiences.
Just like Zenimax does.
The company now has an enviable studio of household names (amongst gamers) under its umbrella. These include:
It owns Bethesda Softworks, id Software and Arkane Studios. In short, Zenimax has become an independent powerhouse. To extend a movie analogy, it has perhaps become a Miramax, a purveyor of high-quality, mature-rated, independent games.
The movie analogy makes sense. Many of Zenimax's board members come from the movie industry and its associated advisers. The company intentionally makes high-quality, blockbuster titles, with little that is derivative or simply annual iterations of a franchise. It has raised $300 million in 2007 from Providence Equity Partners, a major investor in the media industry, in October 2007. It raised a further $150 million from Providence in October 2010. 
Even more reassuringly, from my point of view, the use of proceeds in the second tranche of investment did not include the terrifying phrase "to finance massively multiplayer online games (MMOGs)".
So I see Zenimax as an independent "studio", modelled on the great film studios and with executives at the helm who understand how that model works, backed with nearly half a billion dollars of firepower from an investment fund with $22 billion under management, that owns three highly respected development studios and four global games brands, all wrapped up with an appetite for strategic acquisitions and producing high-quality content.
If that isn't the type of company that ought to flourish in the new AAA market, I don't know what is.
5. Red Lynx
Red Lynx are the Finnish developers of XBLA hit Trials HD. A "self-publishing" sensation (although technically the game is published by Microsoft Games Studios), Trials HD has achieved sales of over one million units in just over a year on the market.
Outspoken (albeit softly-spoken) CEO Tero Virtala has been open about Red Lynx's operations. He has revealed sales data that many keep secret; he has admitted to leaking the code for Trials HD to torrent sites, albeit with key online functionality stripped out; he even admits to being a management consultant at PwC before taking over as CEO in 2002.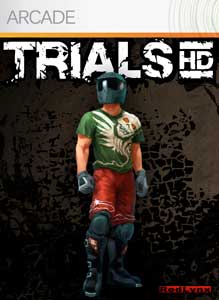 The reason that Red Lynx is in this list is because it has been a start-up success. The company has experimented in many different areas; it has released over 100 games on platforms including the web, N-gage, iPhone, mobile devices in general, PC, Mac, NDS, PSP, interactive TV, and XBLA.
In short, it has innovated, experimented, pivoted and finally alighted on a development and publishing strategy that works for it. It is developing new games and new downloadable content for its existing content.
Red Lynx is just the kind of developer that I expect to thrive now that the games industry is fragmenting into three.
6. Ankama
if ever there was a company that had got "transmedia" right, it is Ankama.
The company was originally founded in 2001 as a web agency. In 2003, they launched Flash-based MMO Dofus as a beta version. By April 2010, the company had 30 million paying players, 250,000 peak concurrent users and estimated revenues of €40 million.
Ankama has expanded Dofus into many different media:
"Anthony Roux, our creative director and co-founder, is a very passionate creator and wanted to expand the universe of Dofus using various media. The idea was always to tell a different part of the story, i.e. to explore the life a specific character, or a different part of the universe, meaning that the story is not told again in a different way, but the universe actually expands with each new media."
The transmedia expansion includes magazines, comics, events (where 20-30,000 Dofus fans attend) and further games. I understand that each expansion has to be profitable on its own merits.
Ankama, like Jagex and CCP, has been independent, created its own world and created a massively successful video game that few core gamers even know about.
If for no other reason, that makes Ankama one to watch.
7. Chillingo
Putting Chillingo on this list so soon after ngMoco was acquired for $400 million may reek of opportunism.
Well, yes, indeed there is some of that. But this British publisher of iPhone games has had some real successes.
Not just Angry Birds, by any measure a fly away success.
Not just Cut the Rope.
But seven #1 games in the past two years, many of which are powered by the Crystal SDK, providing social features and cross-promotion that help drive traffic.
I had feared that Chillingo's success with Angry Birds was more luck than judgement, and that it was really Rovio's success. (Rovio is the developer of Angry Birds). But the opportunity to use Crystal to cross-promote titles (in the same way that Applifier does for Facebook games) is at the heart of Chillingo's value. Seven #1s and the recent success of Cut the Rope are evidence of this value.
I'm not sure where I think Chillingo should go next. But with ngMoco out of the market, and the other big iPhone publishers being inhouse (like EA Mobile) or public (like Gameloft), I would have thought that a number of buyers are eyeing the company.
8. Inensu
I'm going out on a limb here, since I don't even know what Inensu does.
But I do know that if you take the mother of Singstar
(Paulina Bozek), take her through an intense learning experience at Atari and then give her own startup to focus on "the next generation of social games for web and mobile" something exciting is likely to happen. And it's going to happen in the areas of music and fashion (my guess is that something game-like is involved there too).
Sure, this is not based on analysis. Inensu is not in this list based on facts and stats. But a lot of investing is about backing people, and backing your gut. My gut tells me I should watch Inensu closely.
(Oh, and their webpage says that they are hiring).
9. iPad
When I wrote my notes, this was looking like a wildcard view. Me, the arch-proponent of "open" and an Apple anti-fanboi, putting forward the iPad as a platform to watch.
In that time:
So now it turns out that the iPad is one of the most successful pieces of consumer hardware ever invented and Apple is about the largest company on the planet, with a market capitalisation in the mid $200-billion range, up 100-fold since Steve Jobs returned in 1997.
Talk about a comeback.
I think that the iPad is here to stay – as a browsing device, as a gaming device, as a game-changer.
I wonder when we'll see the first investment in an iPad-only games developer.
10. Activision
It may not seem like a big deal to put Activision on this list to you. But to me, it's a huge decision, and the most substantial reversal of opinion I've made in a long time.
For the past two years I have been cheerleading Electronic Arts for grasping the nettle of reducing headcount, investing in social games and turning the supertanker around to navigate the waters of the new games industry.
I've been down on Activision because it doesn't seem to care. It's been fixated on boxed product games. It has been resting on the laurels of the world's largest subscription MMO (World of Warcraft, for those asleep at the back). It's been milking its franchises on an annual basis and having the occasional massive spat with its development talent.
But I've changed my mind.
I've changed my mind because, if you buy my argument that the industry is splitting into blockbuster AAA franchises (like movies) and persistent, free to play, online worlds (like television), you don't need to be good at both. Excelling at one business type is more than enough to be successful.
After all, Sony Pictures does fine without a television station.
That's not to say everything is rosy at Activision. The Infinity Ward spat didn't help. The Guitar Hero
franchise may be stalling. World of Warcraft is going strong but will soon face tough competition from The Old Republic and Guild Wars 2.  either of which might snaffle enough users to dent profitability.
But I no longer think that Activision is strategically doomed. They are doing what they now how to do: outspending the competition on development and marketing to have a dominant position in blockbuster, AAA games.
And that is a sustainable, long-term business.
11. nDreams & 12. Channelflip
I chose not to put nDreams and Channelflip in the list because I have equity or advisory roles with both these companies. But I do think they are ones to watch. Both were featured in the 2010 Guardian Tech Media Invest 100 as companies who have demonstrated  "innovation and creativity over the past year".
nDreams makes games and virtual goods on platforms ranging from PlayStation Home to the web to Facebook and the iPhone. The company launched the first alternate reality game on PlayStation Home, Xi, is currently running an ARG starring Lewis Hamilton and funded by Reebok and has, quietly, become a very successful publisher of virtual goods and virtual spaces in PlayStation Home.
Channelflip is trying to change the way we consume television on the web. It produces made-for-the web TV shows, funded by advertisers, like David Mitchell's Soapbox and Harry Hill's Little Internet Show.
Both are very exciting, but I left them of the list to avoid accusations of conflict (and, of course, Channelflip is not a games company).
Conclusion
So there you have it. Ten companies that are blessed, or ones to watch, or whatever you  want to call it. Who have I missed? Who doesn't deserve to be in here?
Let me know.